Thanks so much for giving your input on my shutter dilemma! I'm sure you are all just hanging on the edge of your seats to see which option was decided on.
I had to laugh after going through all the comments. The opinions were pretty evenly divided! So much for using you guys as the tie breaker! I decided to find some happy middle ground and I lightened the shutter with the dark wax a bit and added a touch of dark wax to the clear waxed shutter.
What do you think? I think I'm more relieved to have two shutters looking the same at this point! It took a little bit of playing with the waxes between the two shutters to get them looking the same, but I am happier with the outcome.
After adding the wood embellishments to the tops I knew I had to make them stand out a little bit, so I felt the shutters needed some dark wax to accomplish that as opposed to just leaving them totally Old White.
Now, I'd like to hang paper wreaths of some kind off them. I've been looking on Etsy for those made with paper flowers or rolled up book pages. Like these: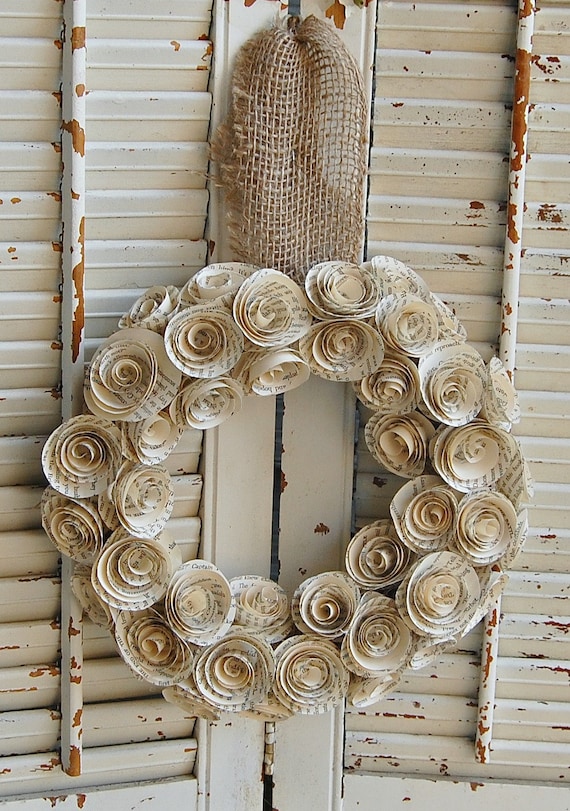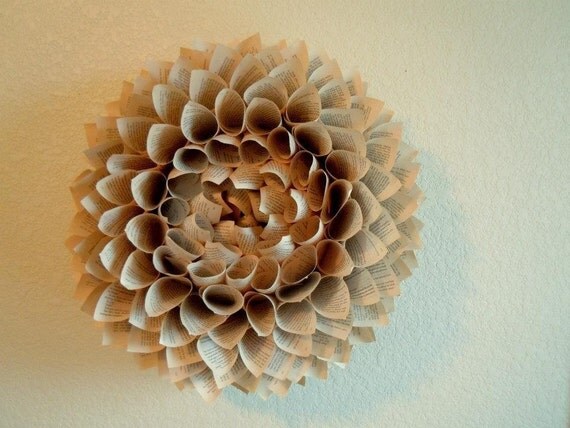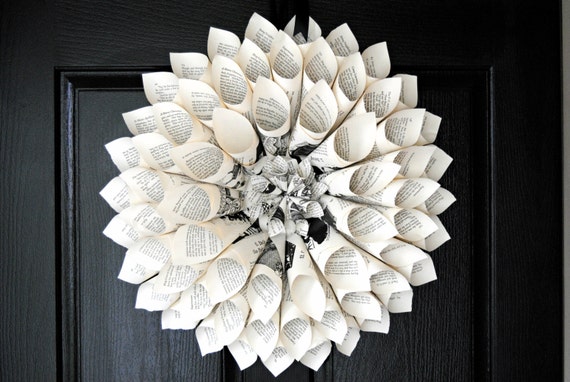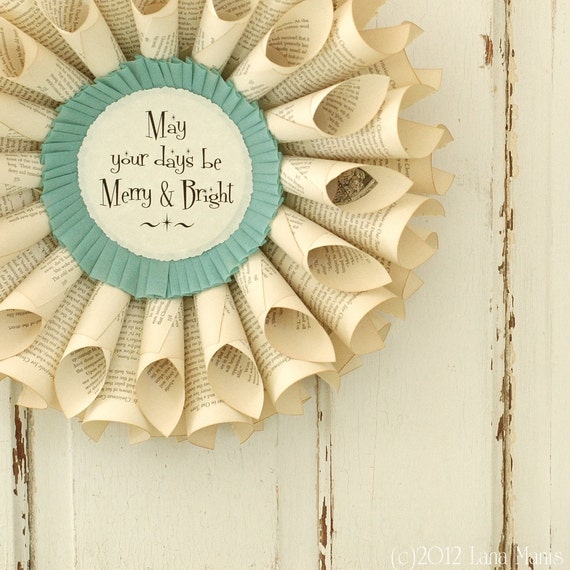 I think it makes for such a pretty yet simple look. Since putting this post together, I have found something I like and once they arrive I'll share how they look. For now, I'm glad I got this project finished and I thank you for your input!