I came across Rosemary's Etsy shop, Ozma of Odds, just by looking around on Etsy, but her name was familiar to me (as it may be to some of you) from her blog, also called Ozma of Odds. I was also excited to see that Rosemary is a fellow Ohioian! From tags to Santos adornments, there is much to admire in Rosemary's Etsy shop. She creates truly beautiful items and has something for everyone!
Hello! Enchanting to meet you ~ my name is Rosemary, and I'm the artisan behind Ozma of odds.

It is always a treat to be approached by fellow Bloggers and other Etsy shop Creatives and to be asked to share a little about what DOES go on behind my studio's curtain?!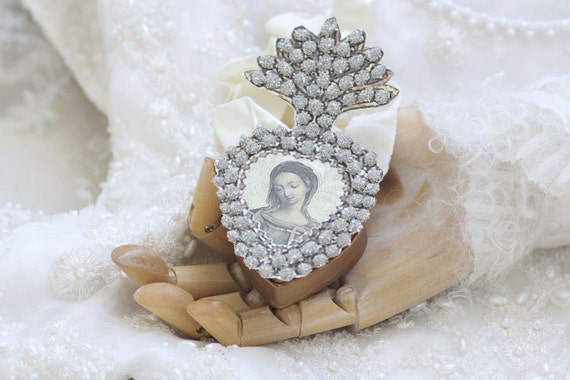 Well, my journey as a Creative goes all the way back to my childhood. Fortunately for me, I was raised with wonderment and whimsy ~ it is all I have ever know. In college, I studied textiles and design and while on this heart's journey, a few of my past jobs have included: A Seamstress for a child's luxury line, Store Window Designer, Floral Designer, Fabric Shop Manager, Costume Designer, and the list goes on..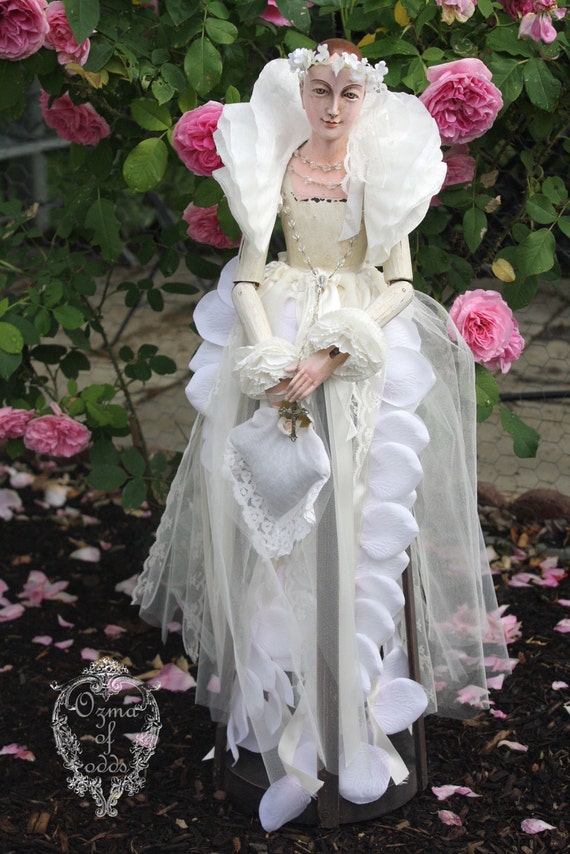 Looking back at these few listed and many other interesting job choices, I realize that I have spent my life building an authentic, creative life and career that is as rewarding as it is fulfilling. My creative work today, is a direct result of my wandering heart thus far, incorporating those past experiences and knowledge into the present, which has a ripple effect on all that I do. All that I lay my hands on, has my "soul print" upon it with that infused sense of fairytale elegance. This is evident in my home design, in my personal style and in all of the things I create.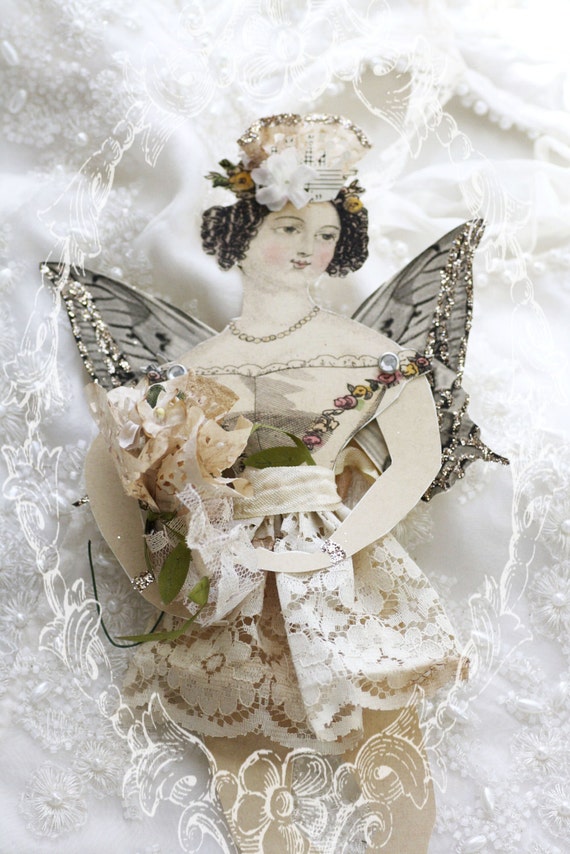 At first, I joined the Etsy community as merely a seeker/purchaser of lovely, handmade items. As I spent more time on Etsy, I realized that maybe there was a place for me to offer a few of my pretties too, so I opened my shop.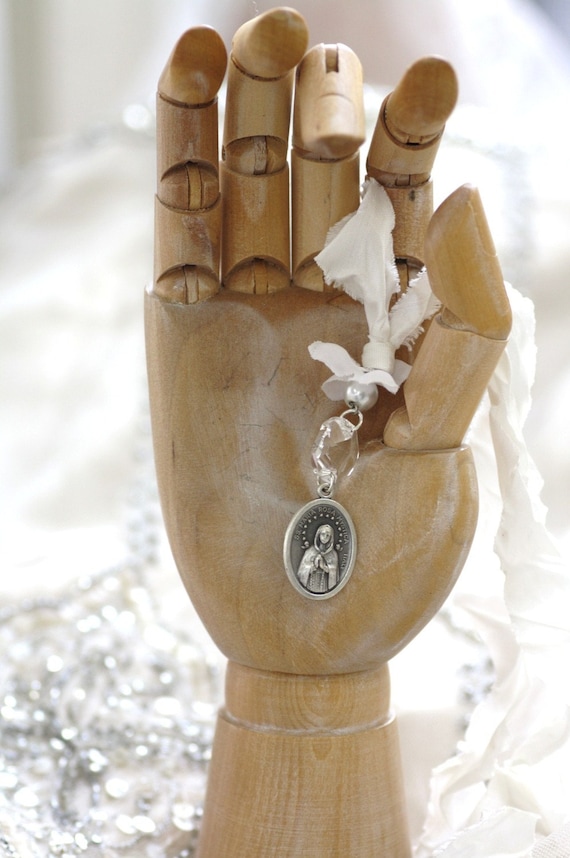 My vision for Ozma of odds was for it to be a place where you could find beautiful artisan items that would perhaps inspire your heart and speak to your soul! Through Etsy, I have come to know such kindred hearts that are such a joy to converse with and a blessing to my life. My experience has been a very positive one in that Etsy feels like a community for other creatives!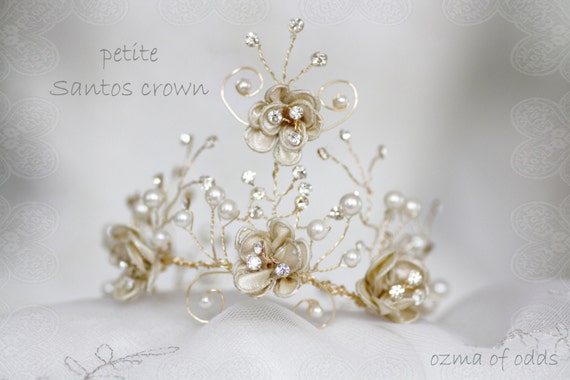 My heart has always belonged to the arts and to the beautiful sea! So inspiration for me is similar to the heartbeat of the ocean's tide. When the inspiration is flowing, I have learned to keep a journal to contain all the fascinating ideas that find me. That has served me well when I feel uninspired! That journal, and dare I say, Pinterest?!! As a visual artist, that resource is like a magic endless rabbit hole ~ LOL!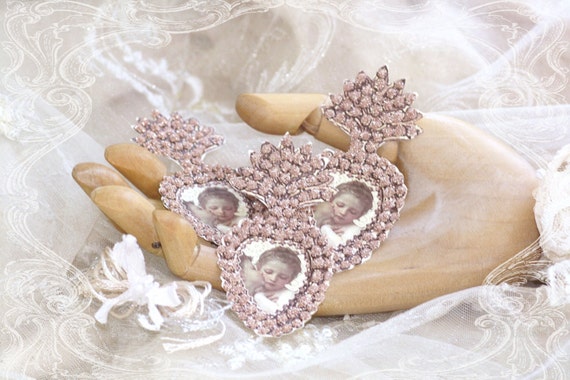 This journey as an artist, has taught me to always be present in my moments, never take anything for granted, be of a grateful spirit and remain open to the twists and turns in life. I love that I have been able to gather things that are to my eye, beautiful, ethereal materials, and infuse them into elegant, one of a kind pieces that radiate a graceful whimsy. By my hands, it is my continued privilege to inspire creativity, uplift your spirit and perhaps, awaken the fairytale within you ~ even if only for a moment!
xo, Rosemary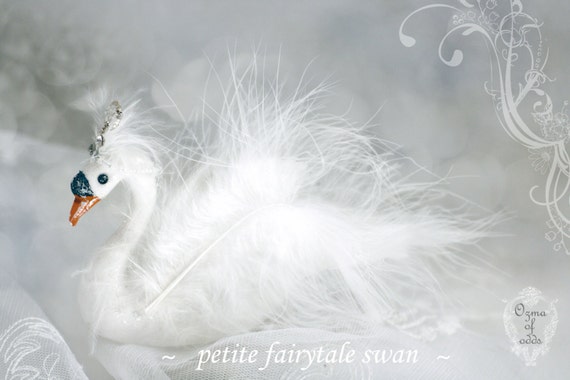 *A most heartfelt ~ Thank You! to Kathy, for the opportunity to share with your readers, a glimpse behind my studio's curtain!
Wow, what an amazing journey Rosemary has been on! So many creative aspects to her life and how wonderful that she is sharing her talents on Etsy. You can visit Rosemary's Etsy shop here and her blog here.