Recently I mentioned how I was thinking that a couple of paper book page wreaths would look pretty on my newly painted shutters. I shared some inspiration pictures on that post here. I did find one (or I should say two) on Etsy that suited my budget and the look I was going for.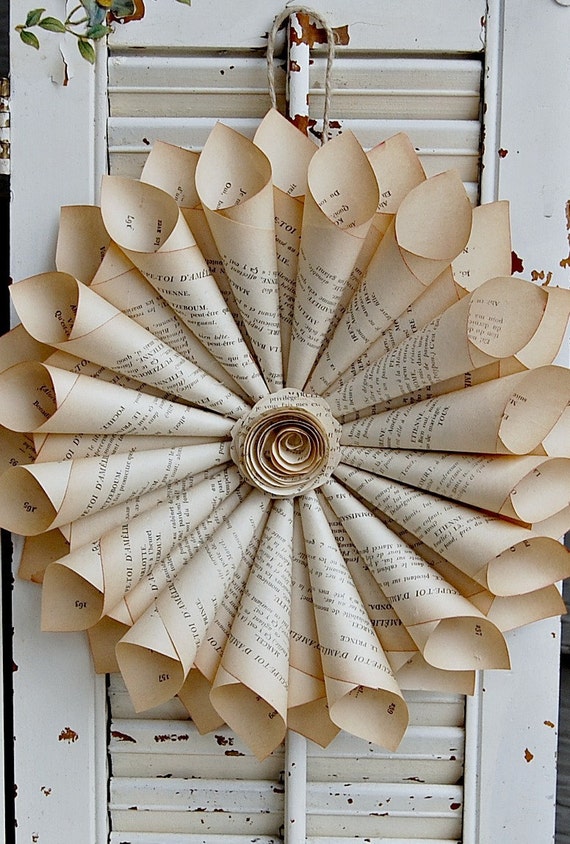 I purchased two like this one pictured above from Roseflower48. The above picture is from Rita's Etsy shop as it is a nice close-up. Isn't it pretty? And she had a listing for a pair as well, which worked out great since I wanted one for each shutter.
I am thrilled with this look for right now, but can easily see hanging two of those preserved boxwood wreaths from these shutters during the holidays. Like this one I found on Etsy.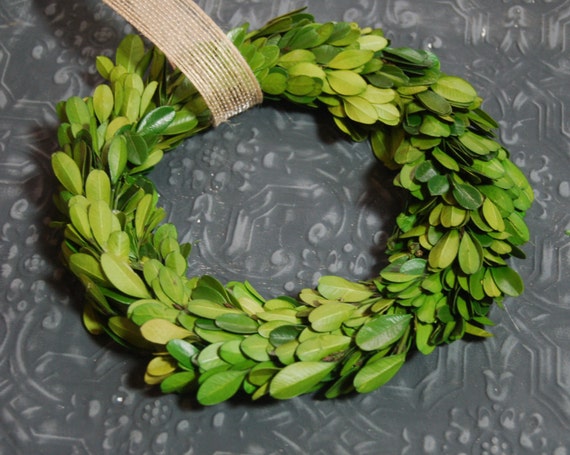 One of the things I love about the shutters is that it is easy to hang things off them using a clothespin clipped onto one of the louvers. Easy on and easy off!
I even tried out these scrap fabric posey bag thingies I made. I photographed these for my Etsy before I fixed the coloring/waxes on the shutters.
The cloth handle makes them easy to hang off the shutters.
They also hang off a drawer nicely, too. I have two of these in my Etsy. Meanwhile, I am loving the look of my new book page wreaths on my newly painted shutters!
Frigid temps heading our way for tomorrow and the next few days. I'm hoping this isn't a preview of what's to come!