Being a part of the Etsy community, not only as a seller but as a customer, I have come across many talented individuals. With this series, I hope to introduce you to some of these creative people, finding out where they find their inspiration, and a little bit more about them.
This week's artist has been very busy working on custom orders. Especially at this time of year. I think you will understand why once you take a look at her creations. A visit to Caroline's Etsy shop, Laughter and Lemon Drops is like being a kid in a candy store!
My passion is creating one of a kind pieces derived from bits and pieces of unique vintage treasures I've picked up in my travels over the years. I have so much fun taking old items and bringing new life to them.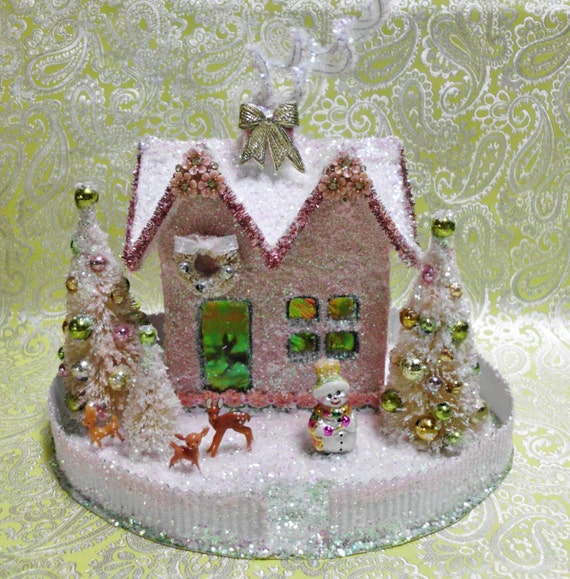 My newest items include vintage inspired putz houses and vintage inspired decorated bottle brush trees. My Vintage inspired bottle brush tree arrangements include vintage ornaments and vintage pottery planters that I've collected over the years.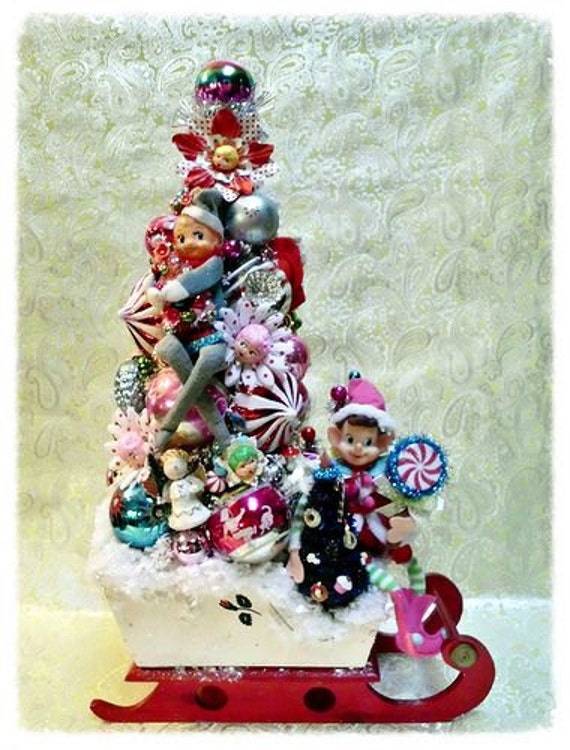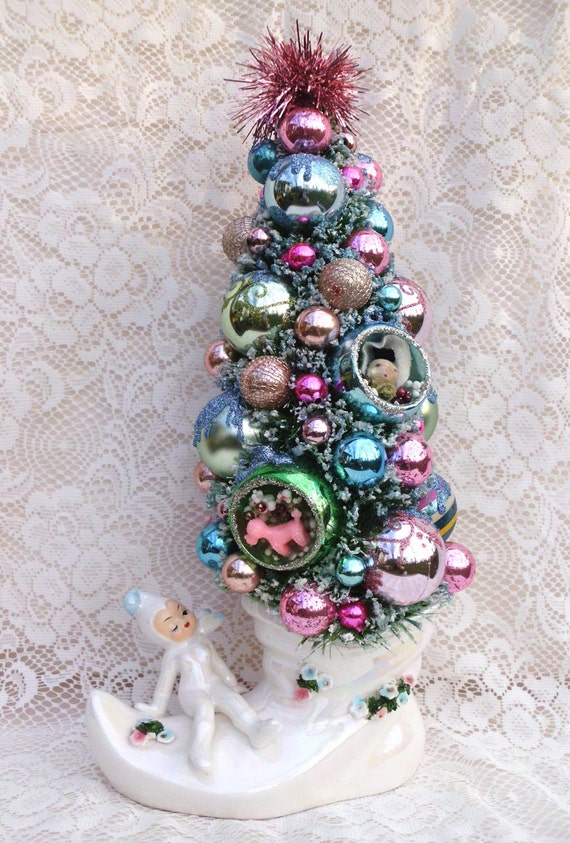 I also love to create pins out of vintage yo yo pieces from grandmothers quilts that were left unfinished, cocktail rings designed from clip on earrings found in jewelry boxes that are no longer worn (but too pretty not to wear), headbands embellished with lace, flowers, buttons and feathers.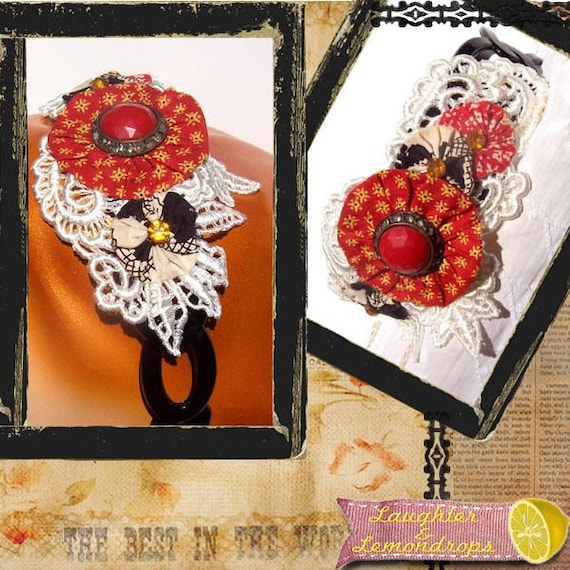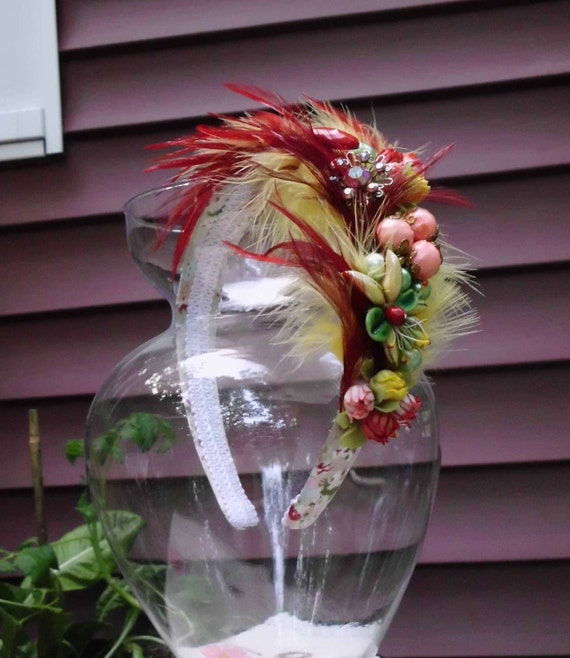 Thank you, Caroline, for taking time out of your busy schedule to share a little bit about yourself with us. Your creations are just lovely and have definitely gotten me in the Christmas mood! You can visit Caroline's Etsy shop here.