Being a part of the Etsy community, not only as a seller but as a customer, I have come across many talented individuals. With this series, I hope to introduce you to some of these creative people, finding out where they find their inspiration, and a little bit more about them.
I came upon Michelle's Etsy shop, Harp and Squirrel, just randomly viewing items on Etsy one day and just knew I had to feature her here! Such cute, cute things perfect as gifts or for your own little ones. Michelle and her husband, Martin, have also started another business, also geared toward children, that sounds like it will be a great success.
My name is Michelle Bruckner, I am a wife and mother of a soon-to-be three year old. I am completely giddy that Kathy has asked me to take part in her "The Artist Behind the Etsy" series – I feel like I am a legit crafter now! My husband and I both work as designers for kid's clothes for a company called Wes and Willy. While I get to use a lot of creativity at work, most of the design elements are computer based, so I wasn't quite getting my sewing fix.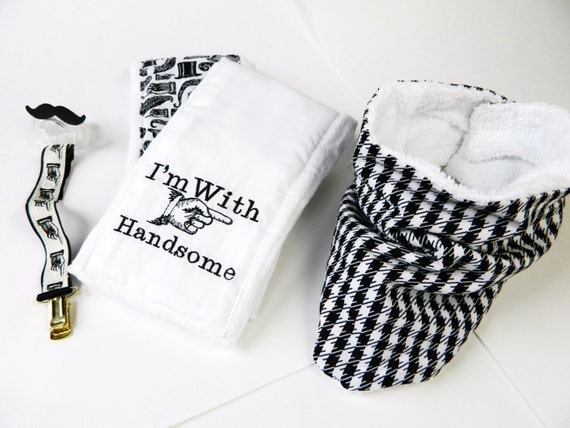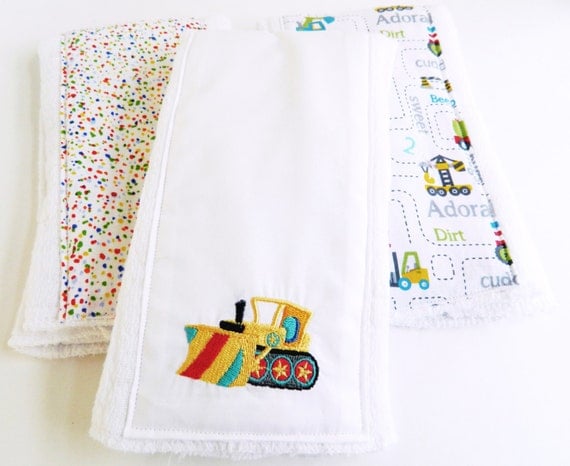 I actually started my Etsy journey after a night of what we called "mean mom" crafting. I had bought a sheet of brown foam and cut a mustache out and glued it onto one of my daughter, Harper's, pacifiers. We laughed and laughed over how adorable it was to have a baby with a mustache. After about two weeks of strangers commenting and gushing over her new accoutrement, I thought, "I bet I can sell these!"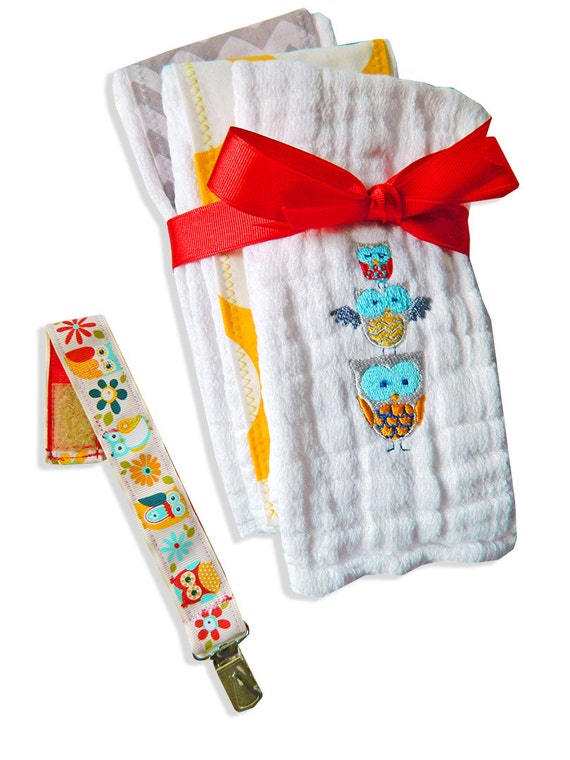 My daughter continued to inspire me when I tried to search out cute burp cloths and came up with boring, bland and blah. I have a small addiction to buying fabrics. Etsy is such a win, win for me because I can buy all kinds of fabrics and trims and justify it by selling the end result. I love trying to coordinate different fabrics and find cute embroidery patterns to compliment the prints.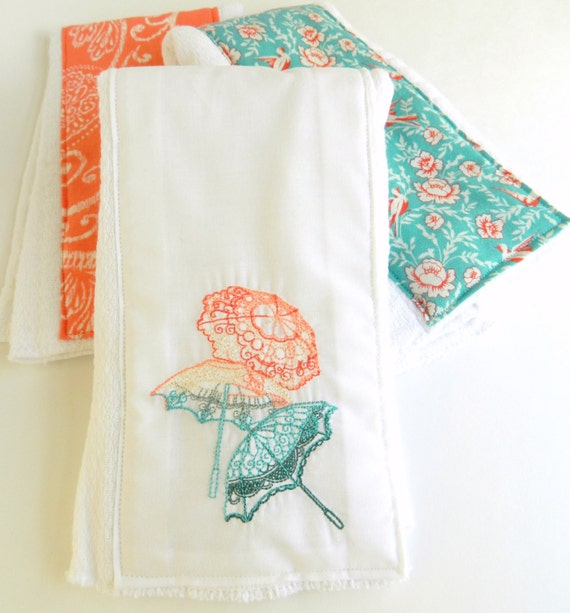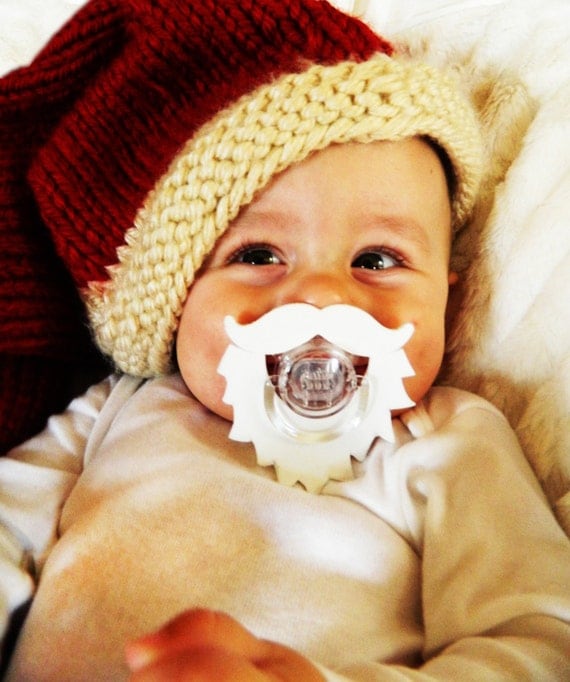 One of the other first listings in my Etsy store was for custom ordered artwork, created by my talented husband Martin. He had taken drawings done by his young nephew and used his wild and amazing graphic design talents to breathe life into the artwork. This has taken off into its own website, www.Creatureland.com. Nothing is more fun than watching children getting their drawings back after they've been "creature-fied"!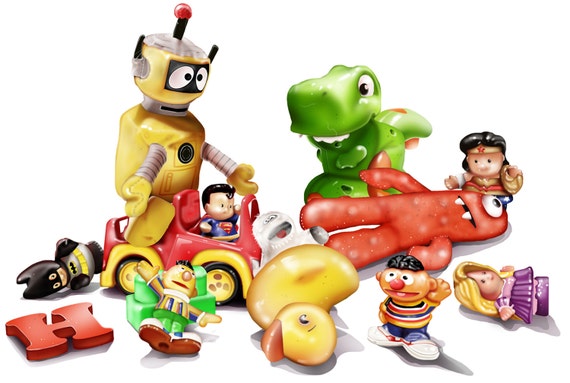 We have a lot fun with our side projects and love to create together. We hope it someday rubs off on the little one.
Thanks so much for sharing your Etsy story, Michelle! I love that you were inspired by your little one and your new venture sounds like a lot of fun. I also love that both of your businesses are geared toward children.