Being a part of the Etsy community, not only as a seller but as a customer, I have come across many talented individuals. With this series, I hope to introduce you to some of these creative people, finding out where they find their inspiration, and a little bit more about them.
Good morning, everyone! This morning's feature is some stunning jewelry created by Vicki at Dakota Designs by Vicki. Such gorgeous pieces Vicki creates and so affordable! Perfect gifts for others or yourself. Enjoy a peek at some eye candy this morning!

Thank you Kathy for inviting me to post my story on the "The Artist Behind The Etsy"!
Greetings from a windy and chilly South Dakota! Fall has definitely arrived in South Dakota and it's my favorite time of the year. I was born here and have spent most of my life in this lovely state. My husband and I have 5 children and 6 grandchildren (4 girls and 2 boys); the most recent grand daughter born on October 3rd in Chicago. I work full time in the banking industry and we are small business owners, so I lead a fairly busy life. Several years ago we purchased my mother's lake home and 6 months out of the year we travel every weekend to our cabin. I create most of my jewelry at the cabin; sitting in the screened in porch overlooking the lake. I am inspired by the peaceful setting and beauty of the water and surrounding nature.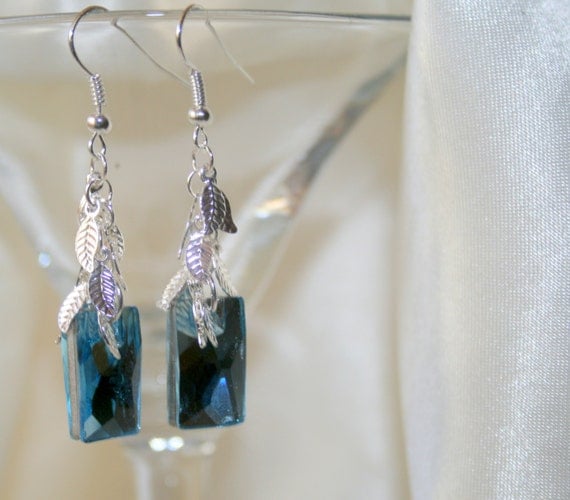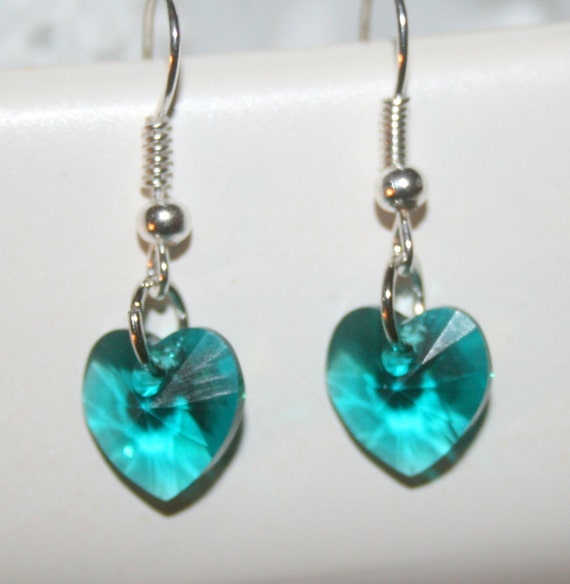 I had always wanted to design and create jewelry and dreamed of having my own store one day. As most of us know, life can be very complicated and busy, and my dream was buried under the every day duties and responsibilities of working and being a wife, mother and grandmother. My family's needs came first and I found myself deeply entrenched in making sure their needs were met. My son was deployed to Afghanistan for 15 months and during this time, his wife and son moved in with my husband and I. They were expecting their second child, who was born and lived in our home for the first 4 months of her life. After she was born, we suspected that something was wrong as she was not meeting milestones as expected. She was eventually diagnosed with a severe neurological disorder called Angelman Syndrome. We learned our granddaughter would never be able to speak and would suffer from seizures. I spent the next few years educating myself on this syndrome and learning about the challenges she would face. She is thriving today and one of the greatest joys of our family.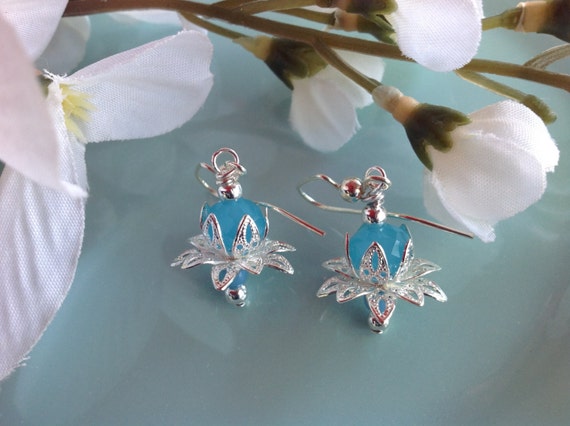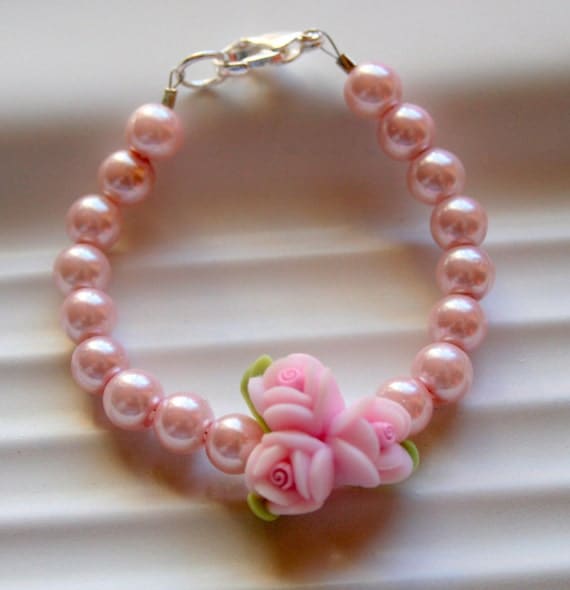 Recently my husband was injured in a fall while at work. He was working on scaffolding and fell 6 feet. His injuries were severe and he spent 4 months in a nursing home and had several surgeries. He has never quite recovered and will most likely not return to the line of construction work he has done his entire life. It was during those long months of his recovery and much soul searching on my part that my dream to design and create my own jewelry was reborn.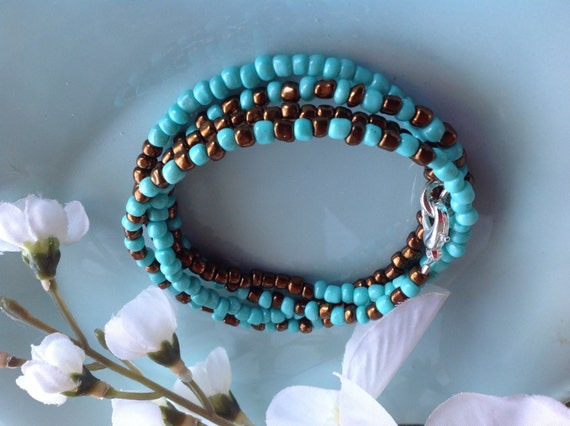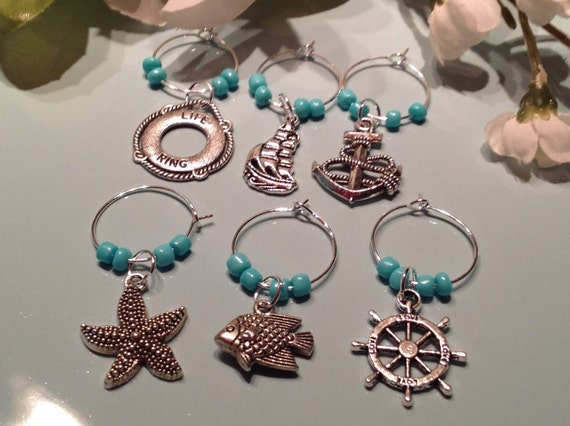 I discovered Etsy and was in awe of the beautiful jewelry I found there. I admired (and purchased) some very lovely pieces from talented fellow Etsy designers. I was inspired by the beauty of the jewelry I found on Etsy and wanted to learn how to design jewelry and have my own store. I spent a great deal of time reading jewelry design magazines, surfing the internet for articles, blogs and how-to videos; basically, learning everything I could about how to design and create jewelry. I began practicing and making jewelry, most of which my mother admired. So, with 1 fan, and all the courage I could muster, I opened my Etsy store.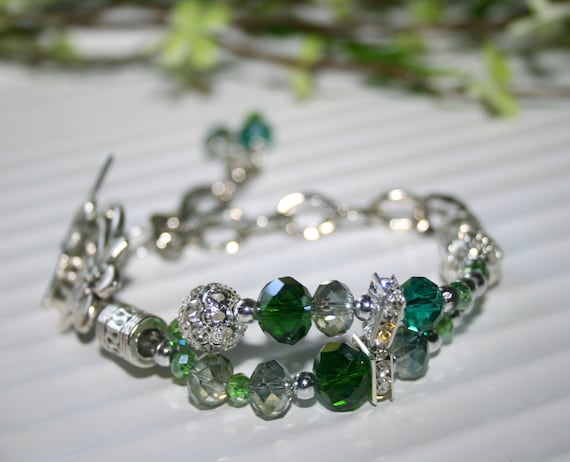 I continue to expand my knowledge on designing jewelry and each piece I create is made with care, using quality beads and fine components. I am currently working on learning the art of Kumihimo, an ancient Japanese form of braiding, and hope to add my new designs in December. I also enjoy using pieces of vintage jewelry in my designs and hope to expand my collection. In the bracelet below, I incorporated a pair of vintage clip on earrings into the design: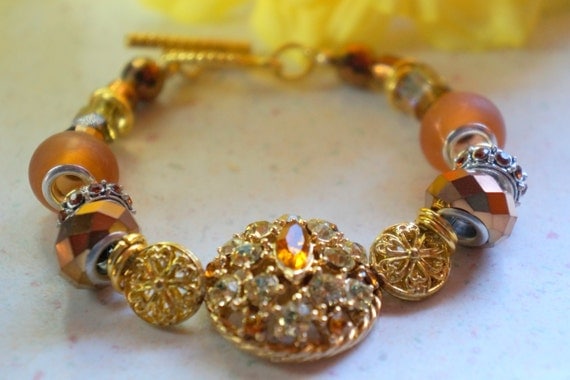 I love making bridal jewelry and offer custom orders of individual pieces or sets like the one below: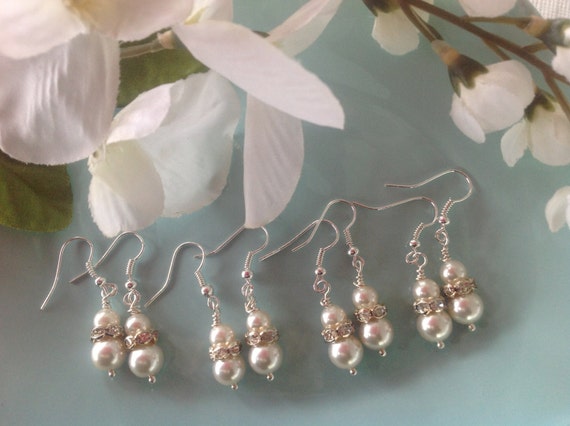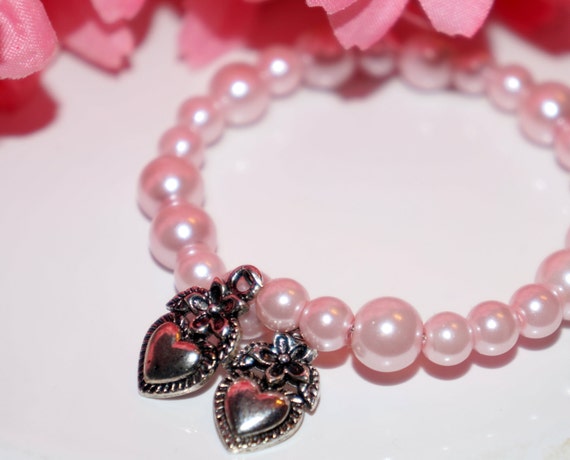 I want my customers to be happy with their purchase and ship orders the same day I receive them whenever possible. I also include a free pair of handcrafted earrings with every order. Most of my customers are women and I like to think that if they are at all like myself, they lead busy lives and a little surprise along the way is a nice way to brighten someone's day.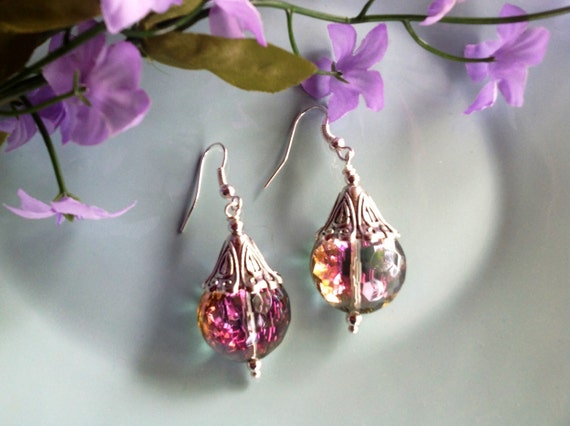 Thank you again Kathy, for having me on your Sunday feature "The Artist Behind The Etsy"!
Thank you, Vicki, for sharing your story. It is amazing how personal the stories are that bring us to sell on Etsy. You can visit Vicki's Etsy shop here.